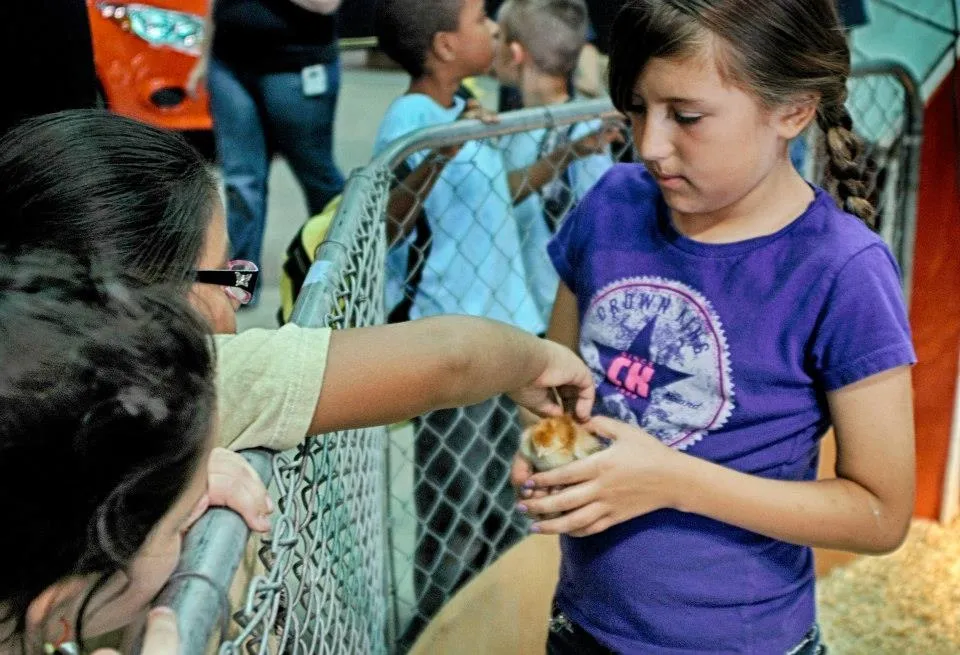 WELCOME TO TEACHERS CORNER
FIELD TRIPS
Field Trips (Friday, April 12th only) are free to all county public, private, and home schools. It is an excellent opportunity to bring your class to the fair. Not only will the kids see animals and livestock, but they can view exhibits like sewing, photography, school art, and more.  There are also educational areas such as Farm Tours, Farmer for a Day, and the Safety Zone, all hands-on, interactive displays.
Carnival Rides are also available during school tours. If you would like your students to ride the rides, be sure and mark the field trip form. The carnival offers $1 rides during field trips (10am-4pm) on Friday. 
Carnival Opens at:
10 am on Friday
Several food vendors offer a special $7 lunch deal for you and your students. We recommend that each student bring at least $7 for lunch. We'll provide a list of the specials being offered when you arrive at the fair.
FIELD TRIP REGISTRATION
To take advantage of Field Trips, please complete the online application. Tours are only available on Friday, April 12th
COMMUNITY STAGE ACTS
Does your group Sing? Dance? Twirl?
Well, we have a stage for you! Our community stage is the place for your group to perform. One hour time slots are available each day of the fair. Admission to the fair is free for those who are accepted to perform. If you would like to be a part of the Maricopa County Fair apply today!
Applications due by March 11, 2024
COMMUNITY ACTS APPLICATION
Apply early to get your preferred day and time-slot! Applications due by Friday, March 25, 2023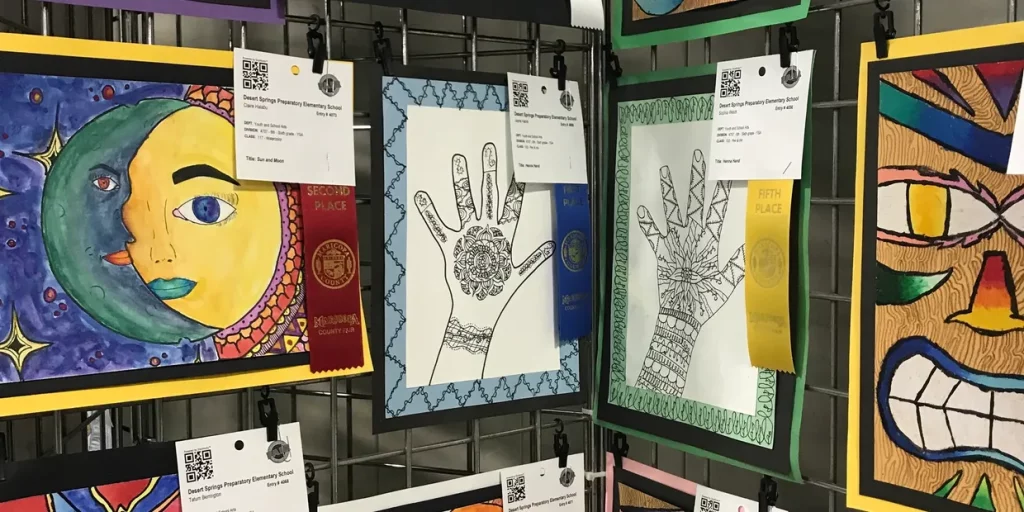 EXHIBITS & COMPETITIONS
 Bring home a blue ribbon! Categories range from art to baking to photography to quilting to woodworking – and more. No matter your hobby or skill level we have a department perfect for your students! 
DEADLINE: 
March 18th – Enter Online in January 2023!
EXHIBIT ENTRIES & HANDBOOK
Submit your entries using our exhibitor handbook that is available completely online.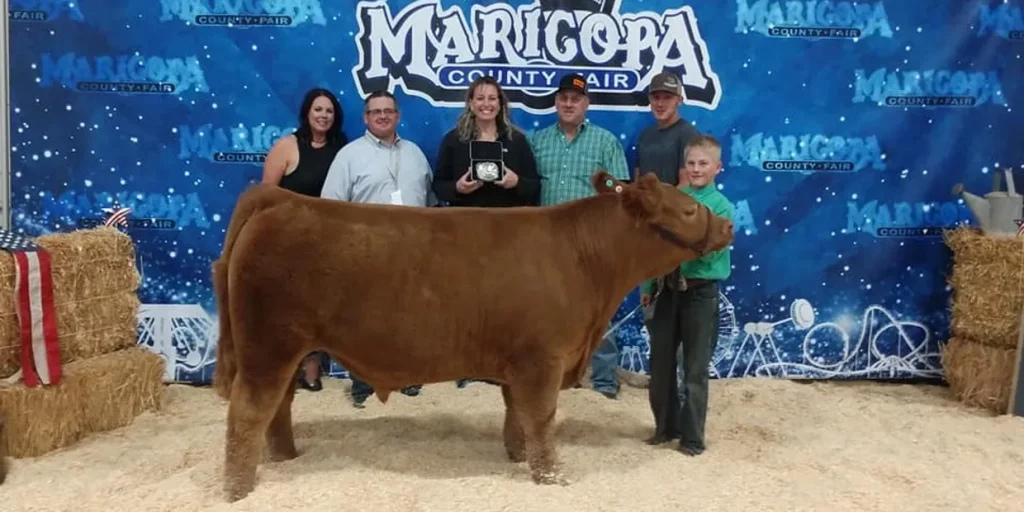 LIVESTOCK SHOW & AUCTION
 The Youth Livestock Shows and Small Stock Shows at the Maricopa County Fair are some of the best in the state. Don't miss your opportunity to join the Ag-Citing times. Having a project animal is an excellent way to learn about farming, agriculture, finances, responsibility, and showmanship. Raising an animal teaches children animal husbandry,  finances, responsibility, and life cycle. It is an excellent learning opportunity. 
The Annual Auctions are highlights of the fair and provide a chance for the youth to sell their projects providing money for college, further education, and future project animals. Join those that supported the kids during the 2021 auctions and show your commitment to our youth by becoming a buyer.
Those interested in raising an animal project should consider joining an organized youth club such as 4-H or FFA.
SCHOLARSHIPS
One of the missions of the Maricopa County Fair, Inc. is to promote education to youth. The Scholarship Program (Educational Grant) is just one of the ways to accomplish this mission. In 2022 the fair awarded a total of $68,500 in scholarships to 15 deserving youth.
Participation Requirements:  Must be a High School Senior, or will be attending your first year of college as a full time student (min 12 credits), are less than 22 years of age, a resident of Maricopa County, have participated in the Maricopa County Fair at least 2 times including the year of application and have a grade point average of 2.5 or greater, you may qualify to receive a scholarship.  
Plan ahead! You can meet your participation requirement by entering an exhibit in any department at the fair or volunteering to work at the fair or in the fair office.
Sponsorship: If you would like to donate to the scholarship fund, please contact our office at 602-252-0717 ex. 403. 100% of all donations go directly to the scholarship fund. 
HAVE QUESTIONS? DROP US A LINE!
Have questions about student programs?
OFFICE HOURS

Monday

9:00 AM - 4:00 PM

Tuesday

9:00 AM - 4:00 PM

Wednesday

9:00 AM - 4:00 PM

Thursday

9:00 AM - 4:00 PM

Friday

Closed

Saturday

Closed

Sunday

Closed